Menopause Mastery Podcasts List
Listen to Menopause Mastery Podcasts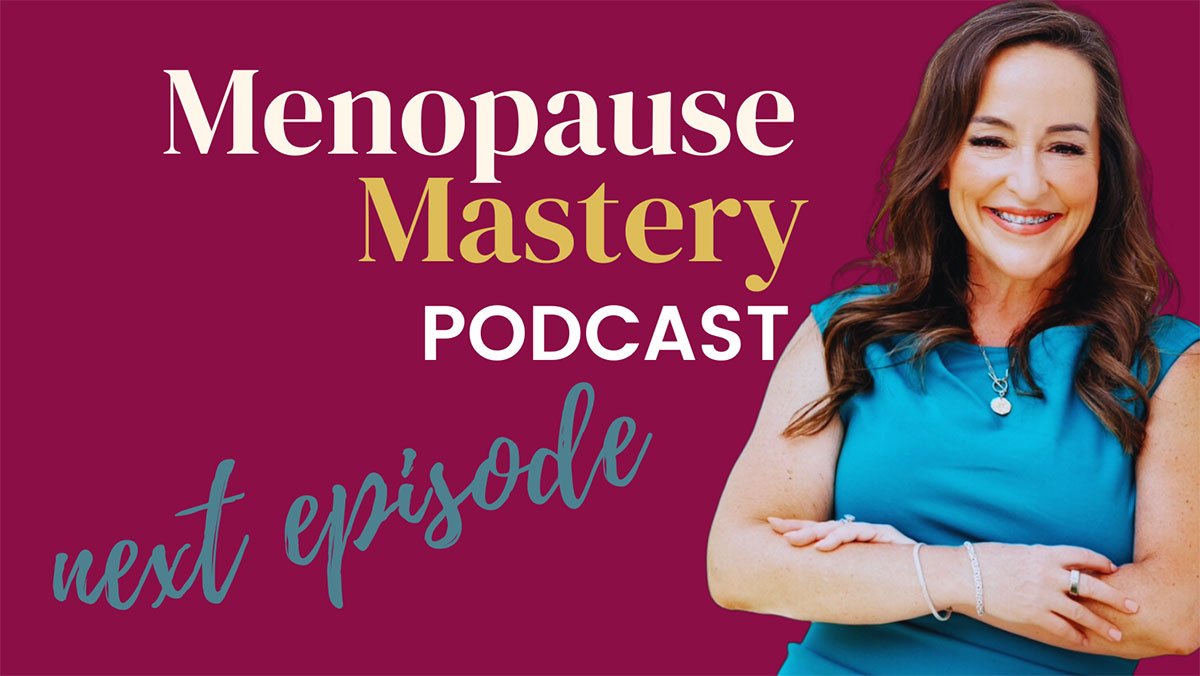 Episode 01: Menopause Mastery
Episode 02: The Gut, Your Mindset & Feeling Better with Jackie Bowker
Episode 03: Menopause Mastery: Help! Why am I Losing My Hair?
Episode 04: How to have a Luscious Relationship with Juliette Karaman
Episode 05: Menopause & Gut Health – How Your Microbes Change Hormonal Health
Episode 06: What Your Gynecologist May Not Understand About Hormones with Dr. Tabatha Barker
Episode 07: How to Eat and Get the Benefits of Fasting at The Same Time with Dr. Joseph Antoun
Episode 08: Your Life is Just Starting at 40 – Cleansing and Living a Lifestyle of Longevity with Olesya Wilson
Episode 09: Why You Are Still Insulin Resistant on a Low-Carb Diet
Episode 10: A Deep Dive Into How Stress is Ruining Weight Loss
Episode 11: Understanding the Basics of Thyroid Function and Common Disorders with Dr. Amie Hornaman
Episode 12: Why You Should Have Your Hormones Tested & Stop Medical Gaslighting Women
Episode 13: The Secrets to Longevity with Dr Rajka
Episode 14: Uncovering Your Subconscious Mind with Sari Cowsert
Episode 15: Are You Leptin Resistant?
Episode 16: Balancing Your Brain-Soul System with Dr. Louise Swartzwalter
Episode 17: Thanks Superbowl, but Menopause is More Than Vasomotor Symptoms
Episode 18: How to Live Your Best Life with Chef Nikky
Episode 19: How to Have a Great Sex Life After 40 with Dr. Soum Rakshit
Episode 20: The Connection Between Depression and Thyroid Health with Sara Banta
Episode 21: Do You Have Progesterone Deficiency? All About Progesterone Function
Episode 22: Erasing Stigma about Hormonal Therapy with Dr. Rosensweet
Episode 23: Is Cholesterol Dangerous for Heart Disease? with Dan Cardellichio
Episode 24: You Are More Than Your Diagnosis – Unraveling the Hidden Elements that Lead to Disease with Reed Davis
Episode 25: Is Hormone Replacement Safe for Menopause? with Kyrin Dunston, MD

Menopause Mastery Podcasts | (972) 930-0260