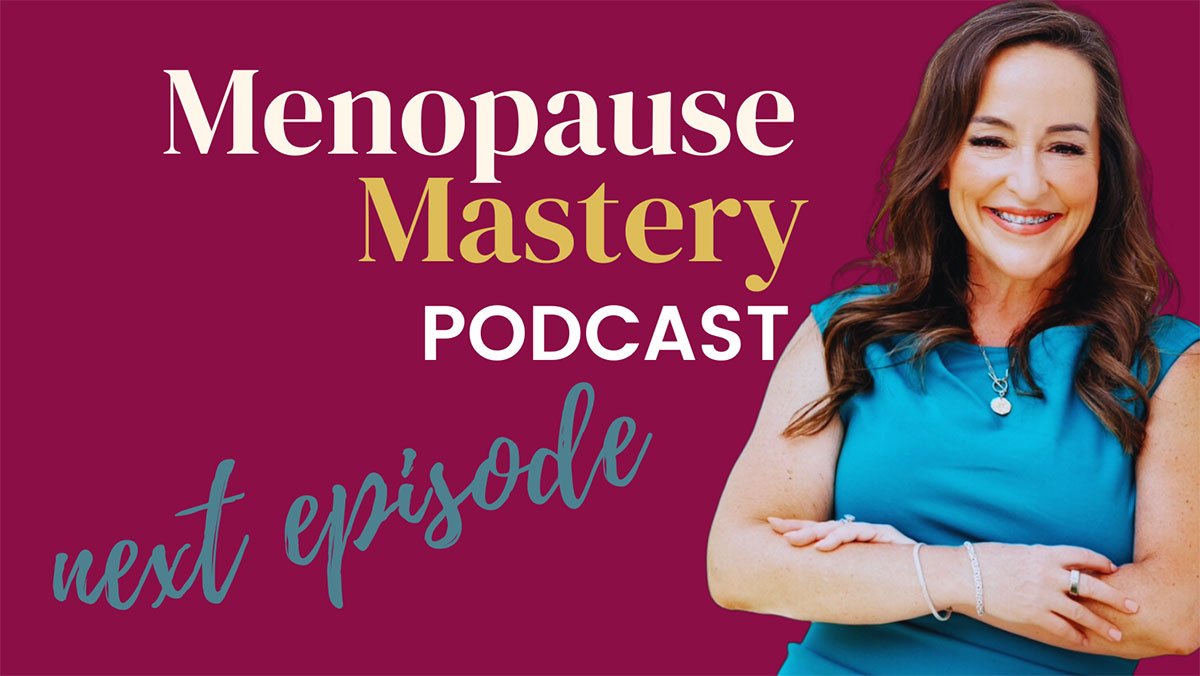 Is Cholesterol Dangerous for Heart Disease? with Dan Cardellichio
Today on Menopause Mastery, we talk to Dr. Dan Cardellichio about his life-changing heart attack and how you can start preventative care today. He is a functional nutritionist with a specialty in diabetes, heart health, and thyroids. Lifestyle played a huge role in Dr. Dan's recovery, but in this episode, he busts the cholesterol myth and shares how functional blood testing elevated his recovery.
A healthy diet and exercise routine is essential for your heart health, but without understanding your unique genetics, you could actually be harming instead of helping. Dr. Dan shares how individualized functional testing shows you exactly what you should be eating, and what exercises are safe and effective.
If you're looking for something to add to your routine, Dr. Dan shares the one habit that could elevate your health and create long-lasting results. Restful sleep is essential to your long-term health, stress management, and optimizing nutrients. No matter what steps you're taking to protect your health and prevent heart disease, without restful sleep, your body is not going to function at its best. If you're ready to be proactive about your heart health, join us for this episode of Menopause Mastery!
Key Takeaways
You don't have to be a ticking timebomb [4:00]
Taking small steps to change the outcome [7:00]
Your lifestyle will pull the trigger [11:30]
How Dan turned his health around [16:00]
Functional blood work [20:30]
Preventative care for longevity [22:00]
Investigating the root cause [27:00]
Misconceptions about cholesterol [30:00]
Understanding your Genetics [34:00]
Metabolic connection to leaky gut [38:00]
Changing your lifestyle [43:00]
Memorable Quotes:
"When you do certain types of exercises, you could be making things worse or better, depending on what your genetics are." [35:23] -Betty Murray
"Your lipids create something called leaky gut and leaky gut is something that is directly related to a metabolic situation, diabetes, cardiovascular disease, hypertension, weight loss resistance, insulin resistance, and that becomes an issue if you don't heal your gut." [38:45] -Dr. Dan Cardellichio
Resources
SurburbanWellnessGroup.org
Instagram

Menopause Mastery Podcast | (972) 930-0260