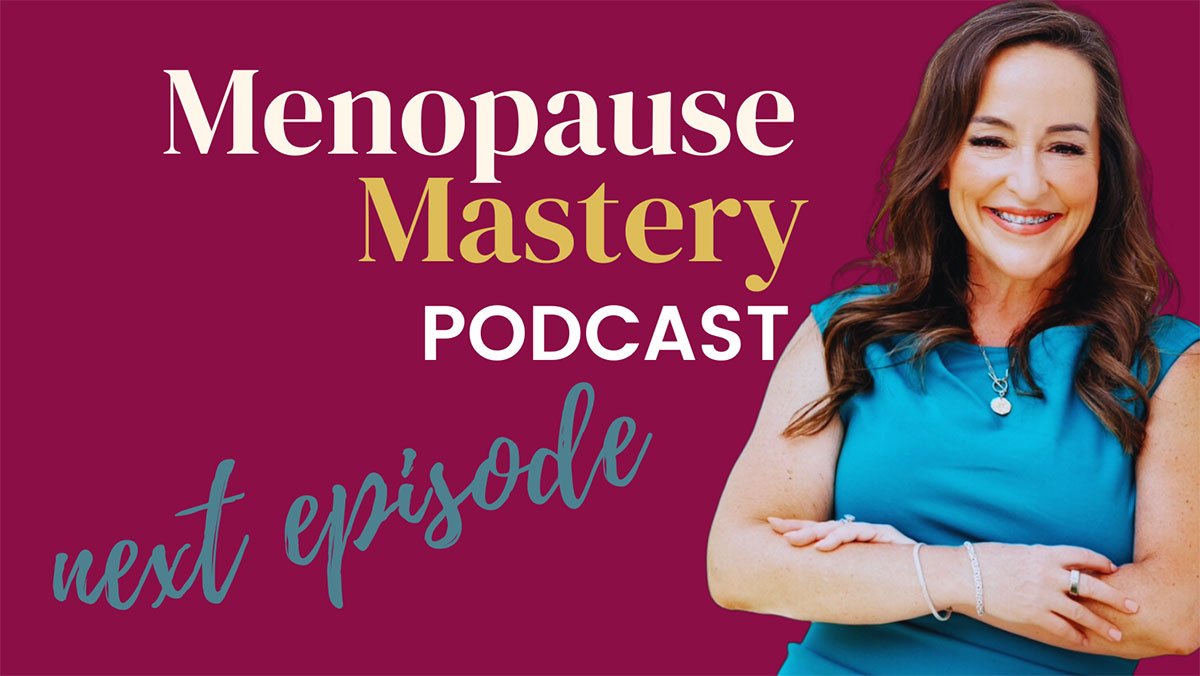 Unlock Your Pleasure Potential with Susan Bratton
Today on Menopause Mastery, we get to the juicy details of sex and intimacy with Susan Bratton. She educates women and couples seeking to overcome the gasm-casm, by teaching the foundations of great lovemaking. She is the founder of Personal Life Media and The 20 Store, where you can find your favorite sexual techniques and supplements to arouse desire.
Susan teaches you how to leverage fundamental sexual skills, get to know your body and communicate your desires to your partner. It is possible to expand your pleasure potential and transform your sexual experience at any age! Susan shares her favorite supplements and treatments to increase your blood flow and libido as you transition into menopause.
Learn how to engage in sex at your own pace because you deserve love, pleasure, and satisfaction every single time. Susan teaches you how to communicate your needs and desires to your partner so they will be excited to please you! Join us to unlock your pleasure potential.
Key Takeaways:
[4:00] Your Greatest Wound Becomes Your Greatest Gift
[7:00] Sex and Intimacy Can Improve at Any Age
[9:00] Learning The Foundations of Great Lovemaking
[15:00] Closing The Orgasm Gap
[22:00] How to Start The Conversation with Your Partner
[28:00] Learn to Speak Up For Yourself
[30:00] You Have Ownership of Your Body
[32:00] Maintaining Blood Flow in Menopause
[38:30] The Benefits of The FemiWave Treatments
[41:50] Red Light Therapy for Your Vagina
[47:00] The Quietest Vibrators on The Market
Memorable Quotes:
"Once you understand what to do, you can have intimate relations that keep getting better your whole life long." [7:20] -Susan Bratton
"I help you flip that into how to listen to your body and how to interpret that into words to your partner so that they get the information they need to give you the incredible pleasure they want to give you." [21:25] -Susan Bratton
"I don't feel bad about asking for what I need because I know that when I ask for what I need it's going to create way more pleasure for both of us, so I'm not here to perform for you! I'm here to get my satisfaction, my orgasmic reboot to calm my own nervous system, to feel loved, and cherished and adored and treasured and well satisfied, and that's why we're both here, to co-create that together." [29:00] -Susan Bratton
Resources
SexualSoulmatesBook.com
The20Flow Nitric Oxide Booster
ArousalSecrets.com
PersonalLifeMedia.com
BetterLove.com
Connect with Betty Murray:

Menopause Mastery Podcast | (972) 930-0260