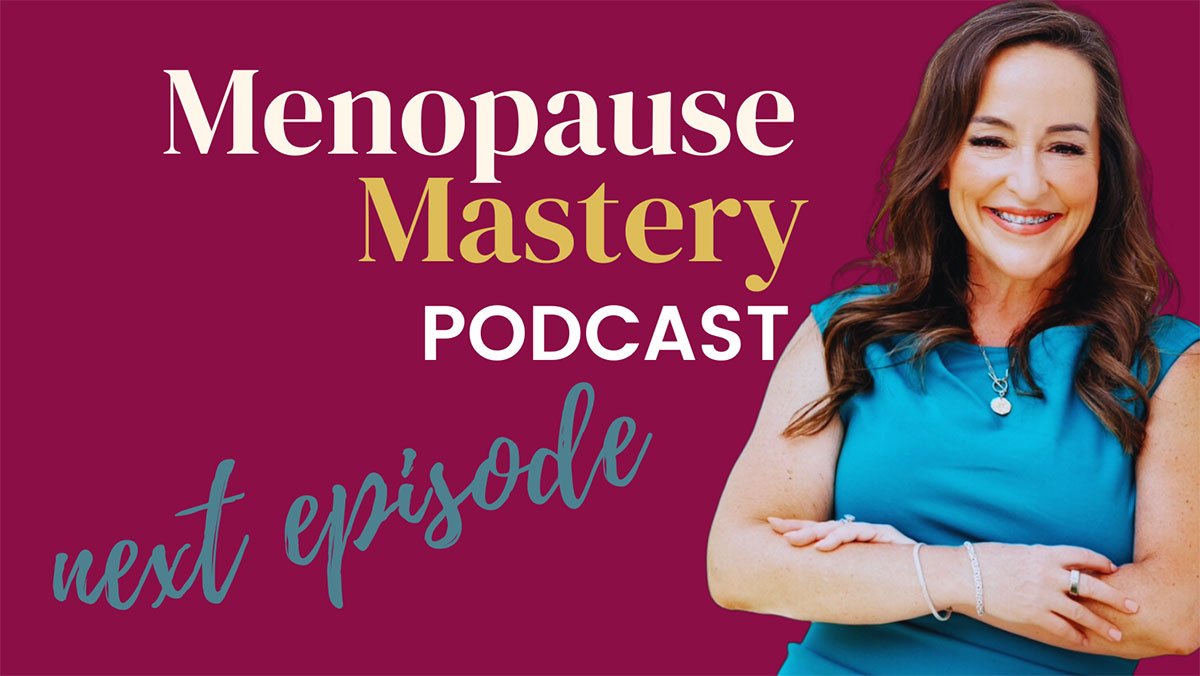 Menopause Mastery: Help! Why am I Losing My Hair?
This week, Betty talks about the most visually concerning aspect of aging…hair loss! Every woman who goes through menopause should expect some changes in their hair growth but there are other factors that could be expediting your hair loss. There are many things that cause our hair to thin or to stop growing altogether.
Tune in as Betty teaches you how to identify what is causing your hair loss and how to address it. By building awareness of your nutrition, genetics and the hormones affecting your hair, you can work towards healthier, thicker hair growth and regain your confidence!
Key Topics/Takeaways:
My own experience with hair loss
The different types of hair loss and their causes
Be aware that many common medications can inhibit hair growth
Where and how you are losing hair tells you what the cause is
Androgenic Alopecia is the most common form of female pattern baldness
Developing peach fuzz on your face is a result of increased DHT levels
High cortisol levels from prolonged stress deters the normal activity of follicle growth
The treatment you use depends on the cause of your hair loss
Prolonged stress can block your thyroid receptors for the thyroid hormone T3
Hair extensions are a harmless way to regain confidence while your hair regrows
Memorable Quotes:
"Sometimes where you lose your hair is actually going to give you an indication of maybe what's going on." [3:45]
"A woman going through her 40's and 50's and going into menopause is going to see hairloss as a common symptom." [7:39]
"Most people think testosterone is gonna cause hair loss if it's too high but the loss of testosterone also can cause hair loss." [8:00]
"Your hair is actually made of protein and if you're not getting enough protein and collagen in your diet, your hair is going to become more brittle, more thin and fine and you can also lose hair." [11:23]

Menopause Mastery Podcast | (972) 930-0260