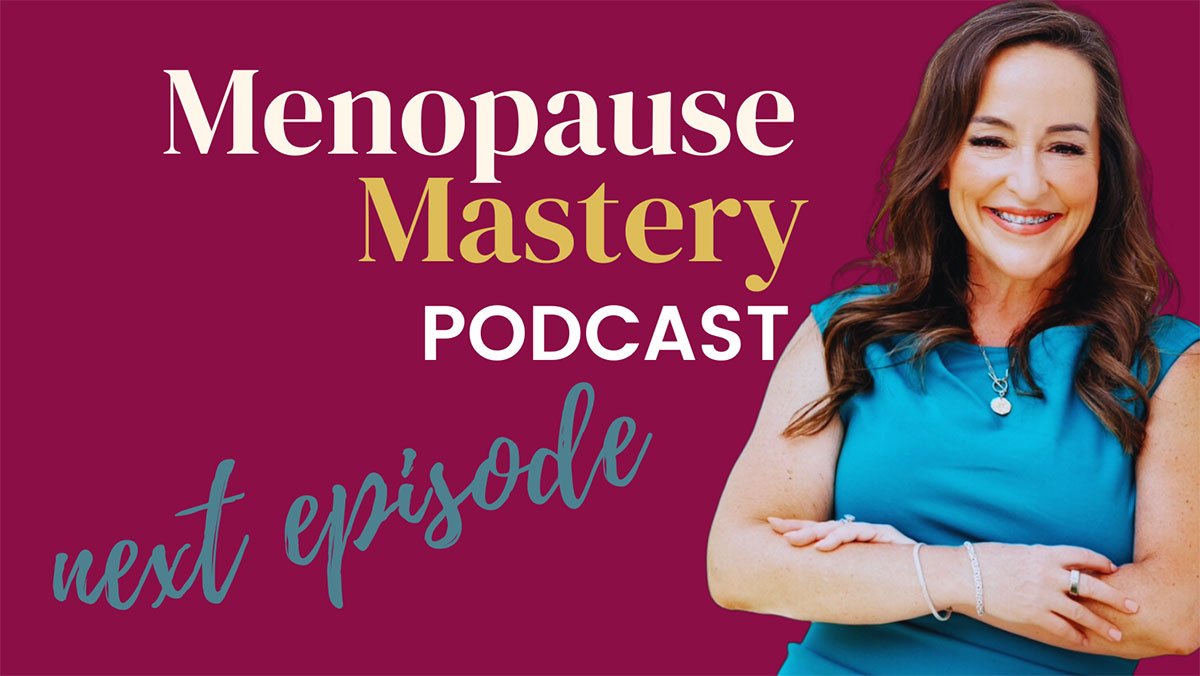 The Secret Ingredient to Reverse Signs of Aging with Lana Kerr
Many women often feel a sense of disconnection during menopause, as they associate themselves with their younger selves. However, it's important to embrace our emotional, spiritual, and mental aspects as well. When we integrate all these pieces, we become unstoppable!
In our latest episode of the Menopause Mastery, I had the pleasure of speaking with Lana Kerr, a Certified Nutrition Consultant, Emotional Intelligence Coach, and Founder and CEO of Lumisque, a company that provides skincare products to medical providers as well as through e-commerce. We delved into a subject that may be a little uncomfortable for some but is incredibly important for all women to address – menopause and the concept of the CO2 lift and its potential benefits for women's sexual function.
Lana and I fearlessly tackle subjects that are often considered taboo or uncomfortable for women to discuss openly. From menopause to weight loss, we shed light on these important issues and provide a safe space for women to explore and find solutions. By breaking the silence and fostering open conversations, we empower women to take control of their health and well-being.
Lana opens up about the transformative experience of reaching menopause and how it can be a pivotal moment for women to redefine their purpose and impact on the world. She shared her personal journey and how she transitioned from the weight loss industry to discovering the power of CO2 lift for menopausal women. Her extensive experience working with major corporations and contributing to her community adds depth and insight to our discussion, and her expertise in using Carboxy Gel and Carbon Dioxide for skin rejuvenation will leave you feeling inspired and empowered.
Now more than ever, we need to amplify women's voices in our society. This episode emphasizes the importance of women sharing their experiences and perspectives, as it can inspire and empower others. Let's support and uplift each other on this journey!
Key Takeaways:
[00:02:10] Skincare company and rejuvenation.
[00:06:23] CO2 Lift improves skin hydration.
[00:05:00] Investing in skin health.
[00:09:26] Vaginal and vulvar health.
[00:10:30] CO2 Lift technology and its effects.
[00:12:33] Prevent and improve vaginal atrophy.
[00:14:36] Educating women on preventative options.
[00:15:03] Clitoral health and blood flow.
[00:18:09] Sexual function and play.
[00:21:28] Changing the negativity of menopause.
[00:24:09] Starting menopause conversations.
[00:27:13] Vitiligo and skin treatments.
[00:29:07] Improving intimacy in relationships.
Memorable Quotes:
"Most things that I get involved in, even with the weight loss, it was something that I for myself needed. And so, when I find a solution, it's a natural passion to share it with others. So, I started having some concerns for myself, where sexual intimacy was concerned when I got into my mid-40s. I felt very different, things were changing, and I couldn't really identify. I just knew that I wasn't enjoying sexual intercourse in the same way. " – Lana Kerr
"I'm so glad you're having these conversations. And I kind of wish that we had it even when I was younger, like when I was in my 30. I wish, because then you have the other challenges that come with even after childbirth, what happens down there, it changes. So having these types of conversations, making women understand that these things are normal, but guess what, we can fix it. And starting early, I think is important." – Lana Kerr
Lana Kerr's Links:
Website: https://co2lift.com/ & https://co2liftv.info/
Coupon Code for 15% off: menopausemastery15
Connect with Betty Murray:

Menopause Mastery Podcast | (972) 930-0260