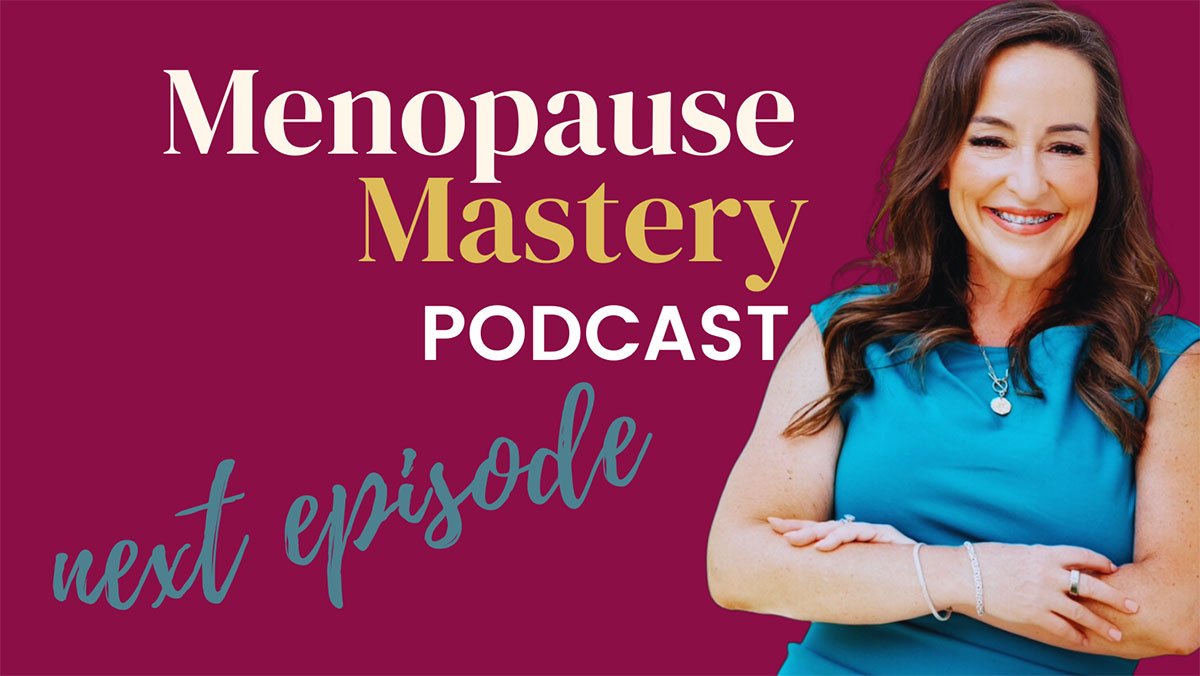 Menopause Mastery: What Your Gynecologist May Not Understand About Hormones with Dr. Tabatha Barker
When Dr. Tabatha Barker graduated from medical school and started her career as an attending physician, she found herself burnt out and miserable because she was merely covering up diseases instead of healing them.
Today, Dr. Tabatha (otherwise known as The Gutsy Gynecologist) is a triple-board certified OB/GYN physician and functional medicine practitioner who is dedicated to treating the root cause and helping women create optimal wellness so they can live a vibrant and long life. By going from conventional medicine to functional medicine, she now wants every woman to reclaim their health.
Dr. Tabatha will give you the inside scoop on why conventional medicine and gynecology are often ineffective and how you can start treating the root causes of your hormone issues instead.
Then, she'll share everything you need to know about hormone replacement and what you should know before you do it.
To sum it all up, Dr. Tabatha will give her take on the connection between spirituality and healing. It turns out that your inner dialogue might be a lot more important than you may think.
After listening, you'll be inspired to take your hormone health into your own hands and treat the root cause.
Key Topics/Takeaways:
How Dr. Tabatha became the Gutsy Gynecologist.
The difference between conventional and functional medicine.
Gut health and hormone health.
Alcohol and hormones.
Everything you need to know about hormone replacement.
Heart disease and breast cancer.
Spirituality and healing.
Where to Find the Guest:
DrTabatha.com
@thegutsygynecologist
Download Dr. Tabatha's Free eBook
Listen to The Gutsy Gynecologist Podcast
Memorable Quotes:
"Women all over the world are going through these shifts and not being acknowledged and they don't have any idea what's happening to them." (6:01, Dr. Tabatha)
"Conventional doctors, gynecologists, OBGYNs, family practice, we are surviving and just as miserable as you are." (12:05, Dr. Tabatha)
"I really want your listeners to understand that we are looking to the wrong people for answers. Conventional medicine is very much a sick care system. It's focused on diagnosing a disease and managing that disease." (12:55, Dr. Tabatha)
"It's been so rewarding going from that whack-a-mole type of practice to now actually healing women, fixing the root causes." (20:02, Dr. Tabatha)
"There is a higher power that has an energy field that your cells are responding to. All of the time. We are electrical beings." (43:23, Dr. Tabatha)
"When you believe that you can get better, your cells will listen." (45:04, Dr. Tabatha)

Menopause Mastery Podcast | (972) 930-0260