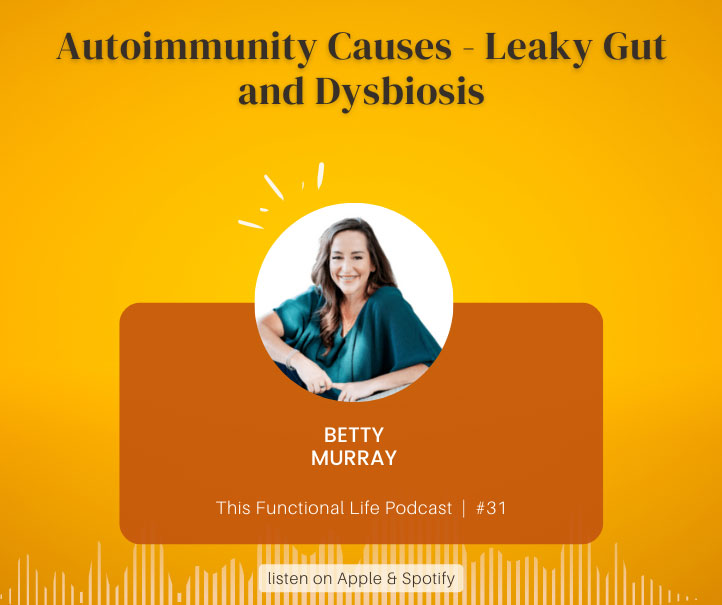 Last week, Betty talked about autoimmunity and its relationship with sex hormones and immune stimulation. Today, she continues that talk by explaining the underpinnings of autoimmune conditions.
In this episode, Betty dives into the topics of leaky gut and dysbiosis. She describes why the microbiome is so important and how to tell if it's out of balance. By going through the causes, you'll know how to avoid leaky gut and autoimmune conditions in the first place.
But if you're struggling with gut issues right now, don't dismay! Betty will give you advice and tips on how to balance your microbiome and get it back to an optimal state.
It turns out that you can do a lot in your daily life to positively affect your gut. After listening, you'll know how to take control of your microbiome and avoid long-term problems!
Key Topics/Takeaways:
Why you should balance your gut.
How gut bacteria evolves over time.
Tips for balancing the microbiome.
How the foods we eat affect the microbiome.
The causes of autoimmunity.
How to test your microbiome.
The "5 R's" of gut repair.
Memorable Quotes:
"Our microbes are neither good nor bad." (3:47, Betty)
"How we eat grows different bacteria." (11:30, Betty)
"If you talk to your practitioner and they say, there's no way to know if there is leaky gut or not, then you need to go to another practitioner." (21:18, Betty)
"Everything really lives and dies in the gut." (25:10, Betty)
"So at the end of the day, there's almost always a relationship between the microbes and the
leaky gut." (29:55, Betty)

Betty Murray Podcast | (972) 930-0260