Hormonal Imbalance & Sleep Issues
If you're like a lot of women, you may find that getting sufficient slumber is an elusive goal. Tossing and turning? Getting up multiple times a night and being unable to fall back asleep? We understand how frustrating it is to not get the restorative rest you need. To provide women with answers, Betty Murray recently sat down with Dr. Farah Sultan for a podcast on sleep, hormones and circadian rhythm.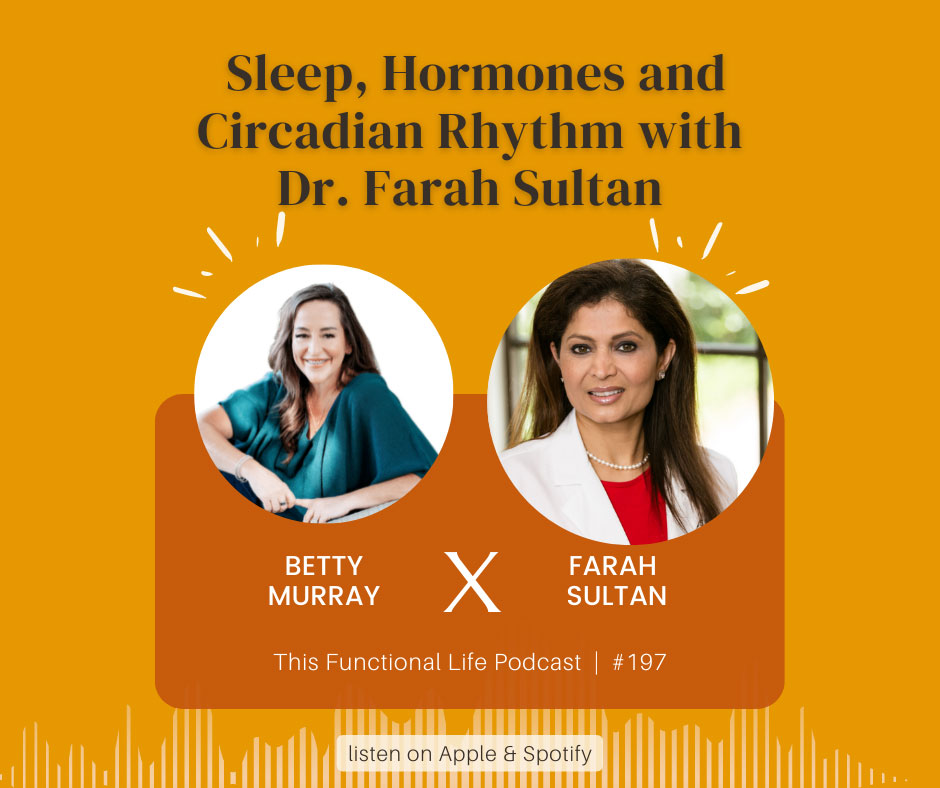 Key Takeaways
Dr. Farah Sultan discusses the ways in which sleep patterns become disrupted during menopause, and how to get your sleep schedule back on track. Here are some of the podcast's highlights:
Why sleep problems are so prevalent in women
Dr. Farah's experience with increasingly restless sleep patterns as she has aged
The "feedback loop" – hormone balance gets worse as sleep gets worse
Why circadian rhythm is one of the most important sleep hygiene issues to correct, and how to regulate it
How controlling certain factors in your environment, like light levels and temperature, can improve the amount of deep, restful sleep you get
The role that the hypothalamus plays in keeping us awake at night
Dr. Farah's methods for checking and prescribing hormones to patients
Small adjustments, including changing eating habits and consuming lavender or magnesium supplements, that can improve quality of sleep
Our Sleep Promoting Giveaway
For more helpful tips on getting the sleep you need, Betty is offering a "Secrets of Sleep for Women Over 40″ paper. In it, you'll find the following:
Some simple tips to help you sleep like a baby
Ways to cope with light from other sources
Natural and organic sleep aids
How to create a relaxing environment
To access this valuable information, just provide your first and last name and email address, and we'll send you the paper for free! We want to help you get the sound slumber you need to be at your best!

Hormonal Imbalance & Sleep Issues | (972) 930-0260